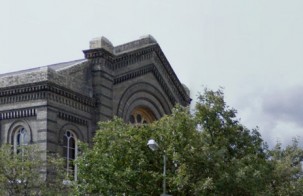 About
City centre church with a wide age range membership of over 180. Warm atmosphere with a friendly welcome for newcomers and visitors. Strong musical tradition, catering for both "ancient and modern" tastes.
---
Services
We are now meeting for worship in person, a warm welcome will await you at our 10.30am service every Sunday, offering a blend of traditional and contemporary worship.
We are planning to restart our Evening Services on June 6th, these are held in the Upper Room and are more informal in character, using images and a wider variety of music.
---
Contact
Minister: Rev Matthew Olanrewaju
Phone: 01603 504722
Email: revmuyiwa@yahoo.co.uk
Address: Chapel Field Road, Norwich
Postcode: NR2 1SD
Website www.cfrmethodist.org
---
Map
---
Gallery