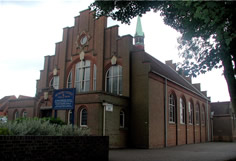 About
Mile Cross is a caring community church of 40 members. It has very good, large premises, a congregation of mixed age and culture, and actively reaches out to its community.
---
Services
Unfortunately, at the moment, due to Covid 19 we are unable to meet in person and our worship is on line.
In normal times, a warm welcome awaits you at our 10.45am service every Sunday.
---
Contact
Minister: Rev Mary Sachikonye
Phone: 01603 411295
Email: sachies@btinternet.com
Address: Aylsham Road, Norwich,
Postcode: NR3 2RU

---
Map
---
Gallery